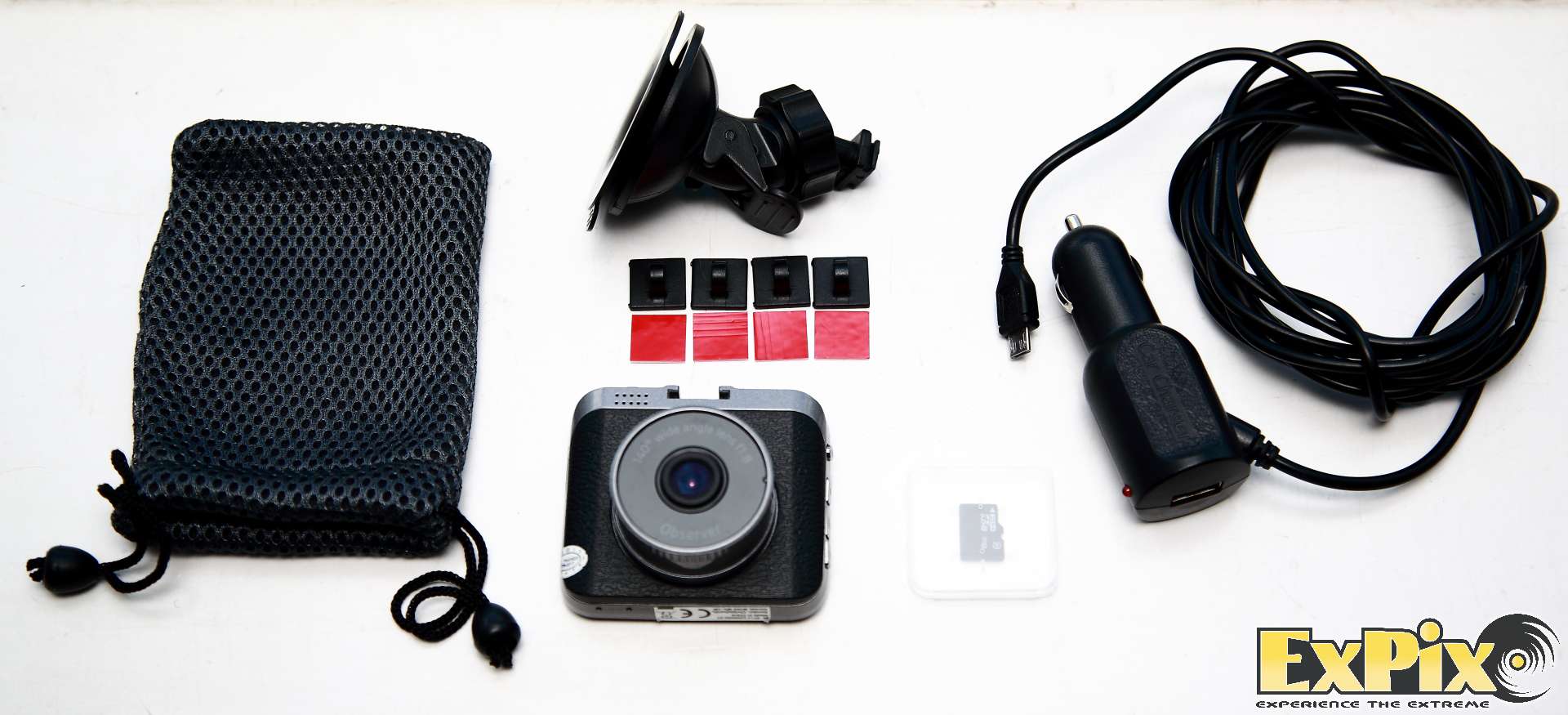 When Kitvision sent us one of their Kitvision Observer HD Dash Camera to review we were really pleased to say the least. Why? Well after 18 months of trying to prove liability after some idiot ran into the back of a family member's car and then proceeded to move a further 2 more vehicles in front of us, we wished we'd had one then. It wouldn't have stopped the accident but it would certainly have stopped 18 months of stress. No threats hanging over us of having to go to court to prove that we didn't do anything wrong, with a dash cam the evidence would have been there for all to see.
Back to the testing, and we've found the Kitvision Observer HD Dash Camera to be a cracking little device. With enough cable to place the camera almost anywhere on the dash or windscreen, you can keep it out of the line of sight. And by using the cable clips, you can keep the wire where you want it; out of the way!
Capturing high definition video day or night, the Kitvision Observer HD Dash Camera gives you a choice of two resolutions: 720P HD with 30 frames per second, or 1080i with 15 frames per second. And via the use of a bright lens, the footage is clear enough for number plate recognition.
The camera has 5 buttons and a micro SD slot which fits the accompanying 8 GB card. Whilst 8 GB doesn't sound a lot, we found it to be adequate, even on long journeys, as the camera loops and records over any 'unlocked' files. Unless you are using the camera to create video footage, we don't think there is a need to have a much bigger memory card as you are only going to need the final clip in the case of an accident, unless you have more than one accident on a trip!
The camera records continuously but, thanks to a built in G sensor, it will lock and save files when it detects a crash. Saving the date and time of the accident too, it's valuable evidence for insurance claims and court case. You can also manually lock any clips by clicking THIS BUTTON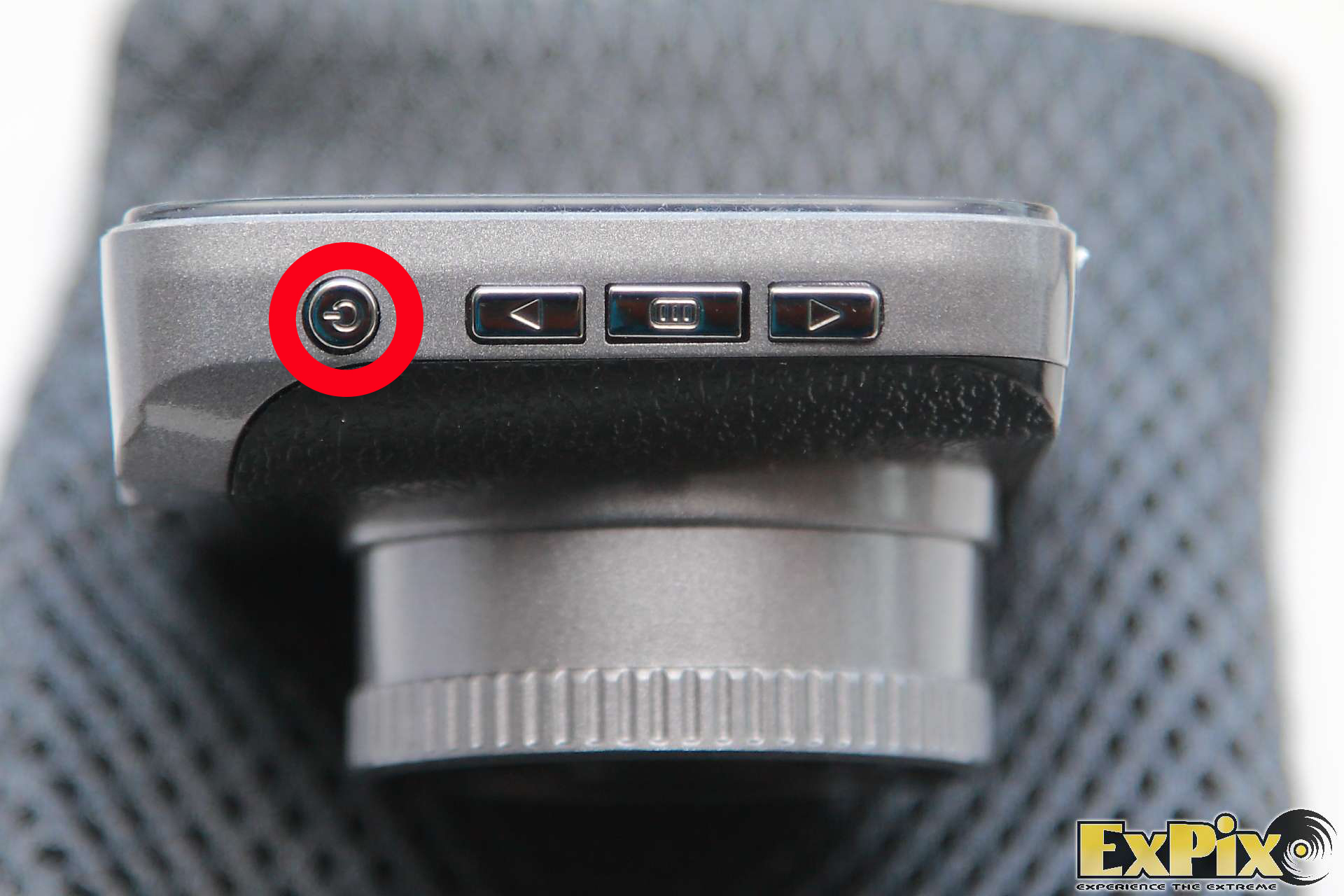 A lovely little touch on the 12 volt cigarette lighter plug, that is part of the kit, is a pass through USB socket, allowing you to power other devices whilst running the camera at the same time.
Outstanding Features:
Small can be hidden behind mirror –Not intrusive to vision
Records in 3mins clips
Locks videos
Records in a loop the oldest being over recorded
Take stills
Starts on ignition
Can be mounted front or rear
8 gig memory can last most journeys with over recording
3mins = approx. 500 mg All in all, we think the Kitvision Observer HD Dash Camera is a nifty little piece of kit. And at a RRP: £59.99 and with some online stores offering it for as little as £39.99, we think its good value for money too.
If you've never thought of using a dash cam, maybe it's time to consider it. Let's just say doing so could save you a whole load of hassle with your insurance company and possibly the police.
Specifications:
Video resolutions (.MOV): 1280 x 720 @ 30 fps / 1920 x 1080 @ 15fps
Photo image: 12 MP JPEG
Video format: AVI
G-Sensor: Yes
Motion detection: Yes
Lens: 140 degrees wide-angle
Microphone: Yes Display: 2.4" TFT LCD
Storage: micro SD card up to 32 GB (8GB included), recommend class 4 and 8 (or above)
Battery: rechargeable 3.7 V 200 mAh Li-Pol Power
consumption: 450 mA Operating conditions: -10 to 60 degrees
Input/output: mini USB port
Dimensions (mm): H67 x W58 x D34 Weight: 60 g +/- 5g
Features: Automatic start/stop recording Simple setup Collision detection High definition recording