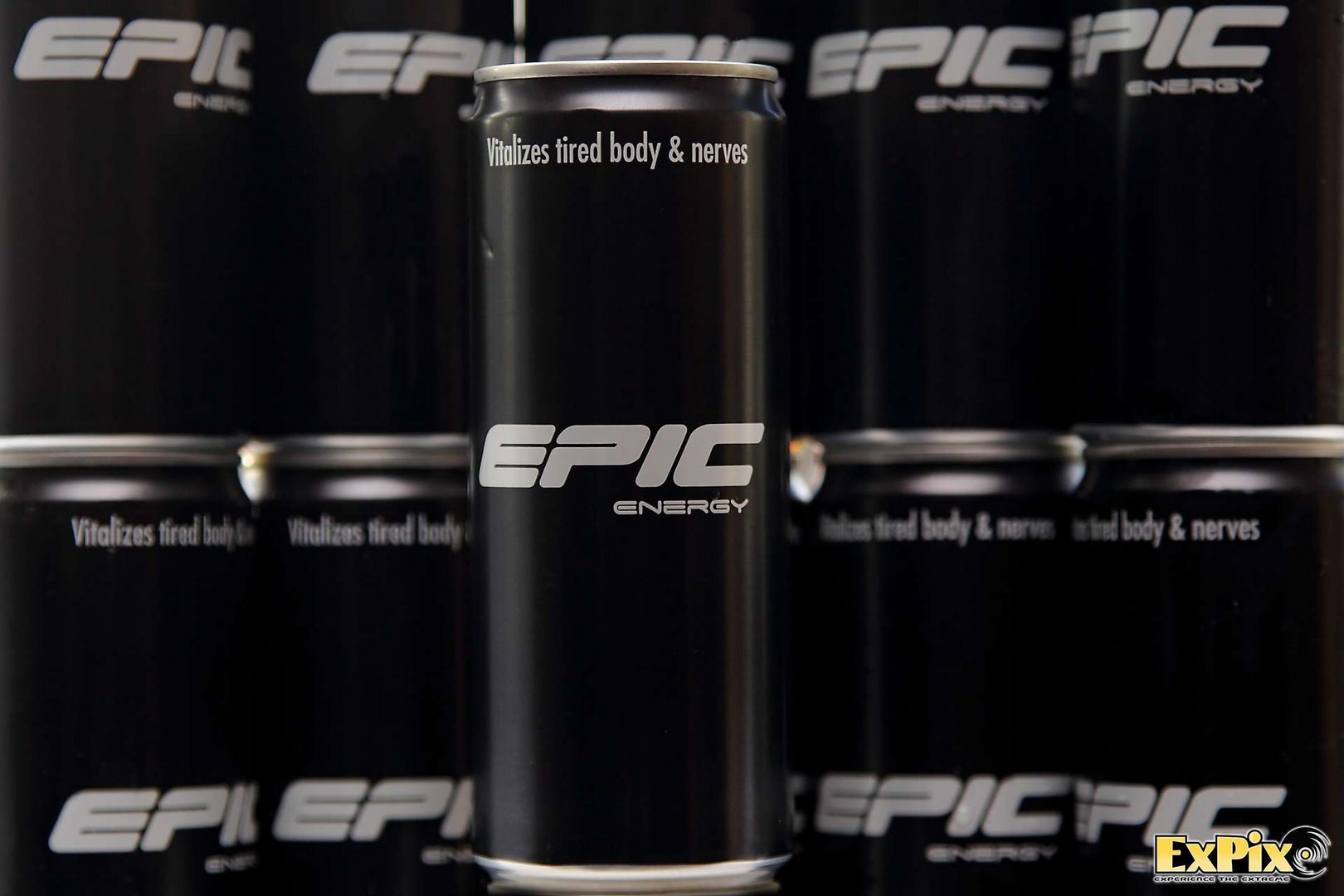 When it comes to energy drinks there's a lot on the market. But if what our taster has to say is anything to go by this one is just EPIC!

Whilst he's not too keen on the graphics on the can, he's given a total thumbs up to the all-important stuff, the taste of the drink. And he's a big fan of the can's USP, the resealable lid.

Recently launched, what makes EPIC Energy Drink stand out in the crowd is the revolutionary resealable lid. No more needing to down your drink in one; with EPIC the resealable lid means that you can drink enough to give you that boost and save the rest for later without worrying about it spilling; ideal for when your travelling. You could say it's the prefect 'on the go' energy drink!
So if you're looking for something tasty to give you that kick start, want to vitalize the body and nerves and want to top up on nutrients and vitamins to increase concentration, endurance and focus, then grab yourself a can of EPIC Energy Drink at the Special Introductory Promotional price of 99p.
Here's our taster's Feedback:
First impressions; how did the product look, feel etc?
I thought it looked a bit like a prototype because it's quite a basic design. But I did like the simplicity too. I just thought the design didn't match the name, it wasn't EPIC!
Are there any outstanding features; if so what are they?
I loved the taste it was amazing! And I loved the resealable lid; an awesome feature.
What made EPIC taste so good?
A lot of energy drinks taste clinical as though you are drinking chemicals but EPIC is quite refreshing and it isn't too fizzy either.
Tell us more about the resealable lid
It's really cool. I've seen resealable cans before on other non-drink products but they don't work in the same way as the EPIC lid. With other cans once you've opened them you can hardly get anything out but that's not the case with the EPIC drink.

Are there any negative features of the product; if so what are they?
No negatives.

Is there anything that could be improved on?
Just the graphics on the can; I thought the graphics didn't live up to the taste or the name.
Based on the design alone I doubt that I would have picked it off the shelf.

At a special introductory price of just 99p, do you think this is good value for money?
Yes


Rating – Out of 5 with 5 being the highest score
Taste - 5
Graphics on Can - 1
Special Features/Resealable Lid - 5
Value - 4
Overall - 4

For more information about the brand check out their website @ www.epicenergydrink.com